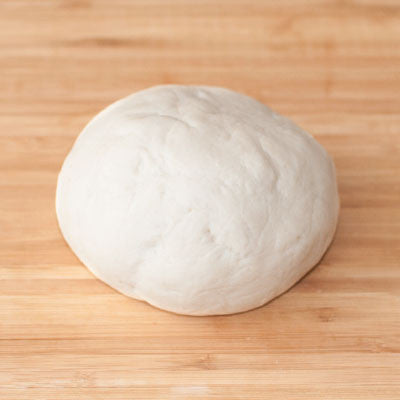 Pizza Dough - 1LB
In-Store pick-up only.
INGREDIENTS
Flour: Bleached Wheat Flour, Malted Barley Flour, Niacin, Reduced Iron, Potassium Bromate, Thiamine Mononitrate, Riboflavin, Folic Acid, Water, Salt, Sugar, Shortening: Soybean Oil & Partially Hydrogenated Soybean Oil, Malt, Yeast.
DIRECTIONS
If dough is sold from the cooler it should be used within 1 day of purchase.
If dough is sold from freezer it may be stored in the freezer for up to 1 month.
When ready to use from the freezer, let the dough thaw at room temperature and rise.  When using a pizza pan spray with pam, spread the dough on the pan and then apply your toppings.
Oven may be preheated at 450 degrees.  Bake the pizza on the center rack for 10 minutes, then remove from the pan and finish on the center rack till cheese and crust are golden in color.  Approximately 6 more minutes.  Times may vary depending on oven.
---
---
More from this collection